Today is nostalgia day! These are my first ever nail polish swatches - and as you can see they're the lousiest possible swatches anyone could make. They're made on a paper towel, and these were a bunch of swatches made at the Nails Inc store, and I made them on a piece of tissue paper because that was all I had to swatch on, and I couldn't do it on my own nails because they were painted with something else at that point in time. LOL!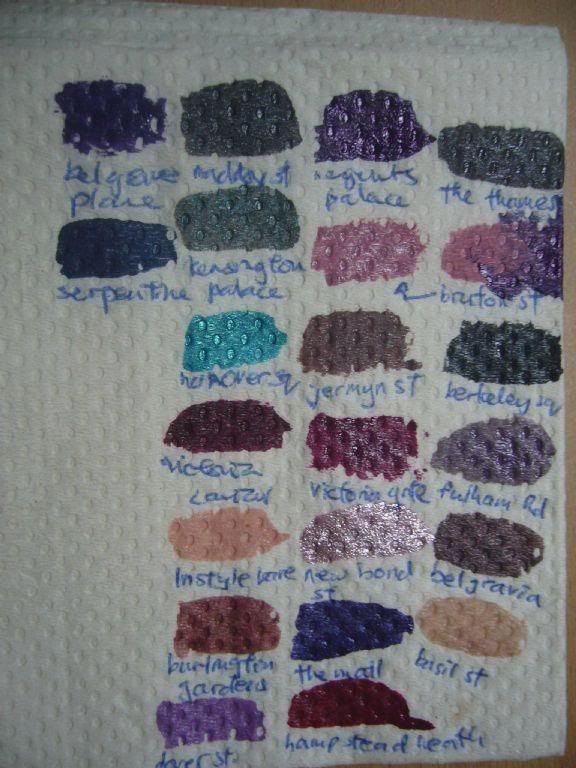 Here are the names by rows:
1st: Belgrave Place, Maddox St, Regents Palace, The Thames
2nd: The Serpentine, Kensington Palace, Bruton Street
3rd: Hanover Square, Jermyn Street, Berkeley Square
4th: Victoria Caviar, Victoria Gate, 80 Fulham Road
5th: Instyle Bare, New Bond Street, Belgravia
6th: Burlington Gardens, The Mall, Basil Street
7th: Dover Street, Hampstead Heath
I can't believe I started out making swatches like these, because they really are quite craptastic! I just posted them here for a laugh more than anything else, so I hope they've entertained you!